About Us
Our mission is to simplify and streamline the relocation process.
In 2005, Brenda Levis founded NYC Navigator and dreamed of expanding the company's footprint into her "roots" back at home. As a transplanted New Englander, born and raised in New Hampshire, and having resided in Massachusetts and Rhode Island, Brenda and her team are excited to launch New England Navigator!
The company is an internationally recognized, award-winning, women-owned Destination Services and Settling-In Provider with headquarters in New York City. We walk alongside the expatriate and their family throughout the entire relocation experience.
We are professional calm and caring solution finders. We listen to your needs and are your advocate to help you recreate home. We don't just "talk the talk", we have traveled and lived internationally, and are respectful of different cultures, backgrounds and special needs. At New England Navigator, we act with the utmost integrity both in our interactions with you and on your behalf. We are connected. We pride ourselves on operating independently of any supplier affiliation such as real-estate firms or van lines. We select and partner only with those service providers who share our demand for excellence and commitment to our clients.
GLOBAL NAVIGATOR
We can assist you with destination services worldwide through our vetted global partners.
Aruba
Australia
Austria
Belgium
Brazil
Canada
China
Colombia
Canada
Czech Republic
Denmark
Finland
France
Germany
Greece
Hong Kong
India
Ireland
Italy
Japan
Jordan
Korea, South
Mexico
Netherlands
New Zealand
Norway
Peru
Philippines
Poland
Portugal
Russia
Singapore
South Africa
Spain
Sweden
Switzerland
Thailand
United Arab Emirates
United Kingdom
United States
View Countries
Aruba
Australia
Austria
Belgium
Brazil
Canada
China
Colombia
Canada
Czech Republic
Denmark
Finland
France
Germany
Greece
Hong Kong
India
Ireland
Italy
Japan
Jordan
Korea, South
Mexico
Netherlands
New Zealand
Norway
Peru
Philippines
Poland
Portugal
Russia
Singapore
South Africa
Spain
Sweden
Switzerland
Thailand
United Arab Emirates
United Kingdom
United States

Our Services
Our service offerings are flexible and customized to meet the needs and budget of our clients – both corporate and self-pay clients. We offer innovative solutions and deliver service excellence. We listen and respond to your needs. Menu of services range from 'Cost-Saving Home Finding Solutions' to 'The Essentials' to 'Comprehensive' programs. We also provide 'Educational Services' integrated with Settling-In assistance.

Area Orientation
✓ Neighborhood familiarization tours including ✓ Transportation ✓ Schools ✓ Restaurants ✓ Places of worship ✓ Shopping ✓ Clubs ✓ Special interests

Home Finding
✓ Create home search roadmap
✓ Vetted Real Estate agent selection
✓ Accompanied home search
✓ Lease review
Settling-In
✓ Accompanied move in inspection
✓ Furniture rental coordination
✓ Driver's license application

Social Security
✓ Social security application
✓ Hands on explanation of social security process
✓Guidance on how to protect your personal data
✓Accompanied visit to social security office

Banking
✓ Bank account set up
✓ Credit card application
✓ Advisement on bill payment procedures
✓ Accompanied visit to bank

Utilities
✓ Utilities account set up
✓ On site at utilities installation

Departure Services
✓ Lease termination
✓ Utilities disconnection
✓ Move out inspection
✓ Return of security deposit

Exclusive Networking Events
✓ Monthly networking events
✓ Foster social/professional connections

Local Expertise
✓ Expert guidance
✓ Solution finders
✓ Flexible
✓ Employed local specialists
✓ Accomplished expats
✓ Multilingual

Our Team
All of our Client Services Specialists have hands-on expat experience, have lived overseas and are multilingual. They are dedicated local specialists. Our team includes education experts to meet your schooling objectives.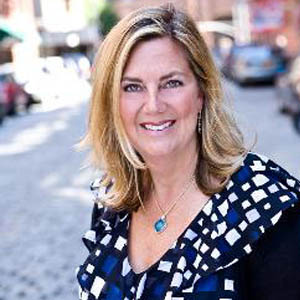 Brenda E. Levis
Founder and President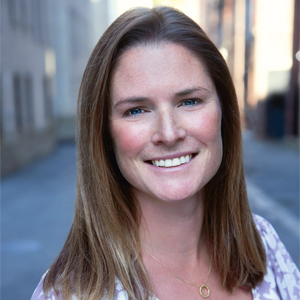 Alison Ethier
Education and Client Services Manager

The New England Navigator Difference
We are committed to supporting and nurturing our valued corporate and relocation partners. Our credo includes prompt follow-up, transparent and timely conflict resolution, trusted collaboration, welcomed feedback, flexibility, metrics and reporting, and assurance of data privacy and compliance.

FOSTERING CONNECTIONS
Organized, members only "Compass Club" social networking events

EXPERIENCE
Dedicated, employed local specialists; accomplished expats, multilingual
EXCEPTIONAL SUPPORT
Flexible, customized services to meet your budget; unbundled options
COMMITMENT TO EXCELLENCE
Award recipient for service excellence exceeding expectations

INNOVATION
Data privacy, GDPR compliant;
cost saving programs

COMPANY CULTURE
Woman-owned; passionate; professional development; corporate social responsibility & sustainability

DATA PRIVACY & SECURITY & QUALITY CONTROL
We take our clients' privacy very seriously and are committed to protecting their privacy and data security. In line with NYC Navigator, our privacy policy outlines how we collect, store and process information; who we might share the information with, and our practices regarding your personal data. We process personal information for carefully considered and specific purposes that matter to our corporate clients and relocating employees' interests. This enables us to enhance the services we provide. This will usually be in the form of school research, housing information, special interests, and facilitating utilities set up.
New England Navigator complies with the EU's GDPR rules to keep personal data private and, upon request, to have the right for any personal data related to an individual to be forgotten. Unless there is a reason for which we believe there is a Legitimate Interest, we will use personal information (including email addresses) only for the purposes in which we have consent. Our employees and consultants are trained how to handle confidential personal and company-specific data and are knowledgeable about applicable privacy laws.
We conduct quality control surveys and measure a set of Key Performance Indicators (KPI's) to ensure that the assistance we provide consistently exceeds expectations. Our KPI's are aligned with our founding company principles and include specific metrics. These results provide useful data on how we can further fine-tune our services.

What our clients are saying about us
"Thank you for the lovely welcome! My husband and the boys were surprised how "at home" it feels! Your team helping with utility and connectivity setup were invaluable. Our boys have enjoyed the soft toys, and have already taken them around the neighborhood and park."
Relocating Employee: International Software & Media Company
"You have been an example of excellent customer service. You really took care of me and my wife and save us lots of time with all kinds of different activities, services cancellation, extension of lease, etc. Your character and energy really makes the difference when the stress of moving countries is on your shoulders."

Relocating Employee: Multinational Consumer Goods Company

Our exclusive networking events are organized to connect relocatees with like-minded individuals – to match fellow countrymen & country-women, language speakers, and families, who have children of similar ages. These organized events introduce our clients to New England, help foster connections, and help them integrate into their community. We are delighted to share seasonal activities – getting them out doing what the locals are doing and not feeling like a "foreigner" in a strange place.
MAKE NEW ENGLAND YOUR HOME
WE INTRODUCE YOU TO YOUR NEW COMMUNITY
At New England Navigator we understand the sense of loneliness and isolation that can overwhelm relocatees after their initial transfer 'honeymoon' phase is over. The relocated employee has the novelty of a new office, professional colleagues, and the comfort of the work routine – often the accompanying spouse/partner is looking for a meaningful pursuit – wondering who to go to with questions and how to make new friends.
Contact us
For further information about how we can assist you, please complete the questionnaire below. A Client Services Specialist will contact you within 24 hours.
New England Navigator
359 Newbury Street, 5th floor
Boston, Massachusetts, 02115 U.S.A.
info@newenglandnavigator.com